Mike Malsom Appointed PCI Fellow
---
16 May 2016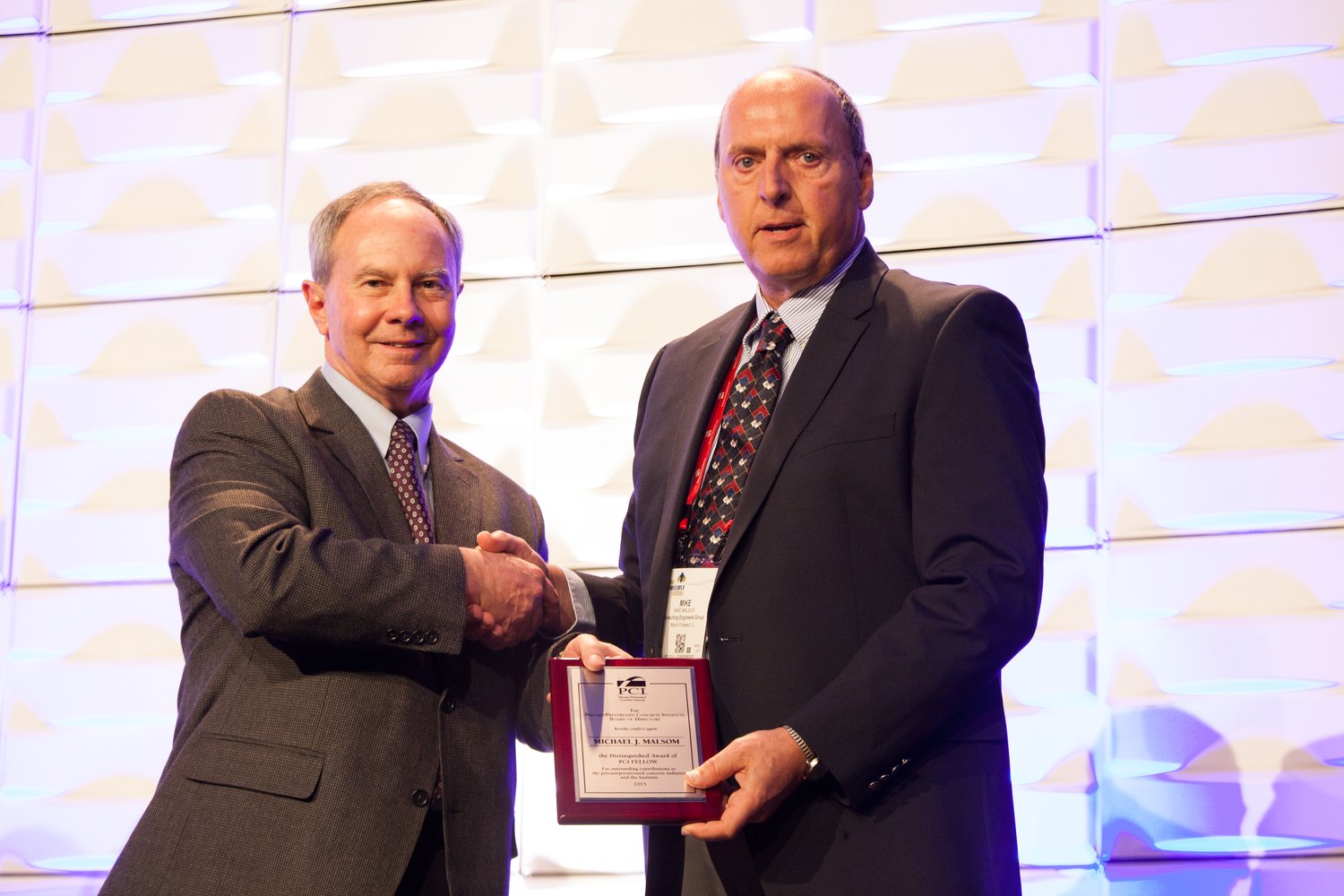 Mike Malsom was named a PCI Fellow at the 2016 PCI Convention in Nashville, Tennessee. Mike became the eight member of the CEG family to receive this prestigious honor. He join Norm Scott, Les Martin, Armand Gustaferro, Tom D'Arcy, Gerald Goettsche, Larbi Senour, and Walter Korosz.
Mike received his Bachelor of Science in Civil Engineering from the University of Illinois at Champaign-Urbana in 1978. After graduation, Mike began his career in the power industry, working on several power plant projects and performing design on various steel and concrete structures.

In 1987, with encouragement from his college roommate, Walt Korkosz, Mike joined CEG Illinois. During his long career with CEG, Mike has embraced the precast specialty engineering and shop drawing industry. He enjoyed the opportunity to work under and learn from notable industry leaders including Norm Scott, Les Martin, Tom D'Arcy, and many of the other knowledgeable precast engineers on the CEG team. He learned very quickly how critical experience and practical detailing staff are to our industry. He embraced working closely with the CEG detailing staff and has been enthusiastic about growing CEG's precast specialty engineering and shop drawing business by working closely with CEG's young and talented architecture and engineering staff.

Mike served as structural engineer and project manager for many notable precast structure, including five grass roots NFL stadiums, three large microchip manufacturing facilities, and numerous precast prisons, parking garages, and other industrial and commercial precast structures.Mike served as CEG's chairman after the retirement of Norm Scott and has also held the position of President of CEG-Illinois. He is currently serving as a principal in the CEG-Illinois as his retirement approaches.
Mike has served on PCI committees including The Building Code Committee, The Professional Members Committee, and the Erector's Committee. He also served on the Board of Directors as the Professional Member Director and as a member of the PCI Handbook Committee for the 5th and 6th editions.